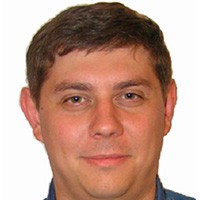 Generalized Homogeneous Stabilization via Sliding Modes
Abstract: Homogeneity is a certain invariance of an object (a function, a set, a figure, etc) with respect to a class of transformations called dilations. All linear and a lot of essentially nonlinear models of mathematical physics are homogeneous (symmetric) in some sense. Homogeneous control laws appear as solutions of many control problems such as a minimum time feedback control for the chain of integrators or the high-order sliding mode design. Similarly to the linear case, an asymptotic stability of a homogeneous system implies its robustness (input-to-state stability) with respect to a certain class of parametric uncertainties and exogenous perturbations. In this talk we deal with the so-called linear geometric homogeneity, which allows many methods of linear control theory to be utilized for a non-linear control design. We study the problem of generalized homogeneous stabilization via sliding modes for linear and nonlinear plants and present a scheme for an "upgrade" of an exiting linear feedback to a generalized homogeneous sliding mode controller. The theoretical results are supported by real experiments.
Bio: Andrey Polyakov received PhD in systems analysis and control from Voronezh State University in 2005. From 2004 to 2010 he was a lecturer and, next, an associate professor with this university. In 2007 and 2008, he was working for the CINVESTAV center in Mexico. From 2010 up to 2013 he was a lead researcher of the Institute of Control Sciences of Russian Academy of Sciences. In 2013 he joined Inria in Lille, France. He is a co-author of more than 150 publications in control theory (including the books "Attractive Ellipsoids in Robust Control", "Road Map for Sliding Mode Control Design", "Generalized Homogeneity in Systems and Control"). His research interests include different aspects of nonlinear control and estimation theory such as finite-time/fixed-time stability, sliding modes, generalized homogeneity and Lyapunov methods for finite dimensional and infinite dimensional systems.
VSS_2022_Plenary_Andrey